General Pump PULSAR4KHP Unloader
3/8" NPT threads.
Can use with many pressure washers.
Refer to your manual for detailed information.
PART NUMBER

PULSAR4KLP

PULSAR4KHP

Maximum Volume

10.5 GPM

Rated Pressure

2300 PSI

4050PSI

Maximum Pressure

2600 PSI

4500 PSI

Maximum Temperature

195°

Note: The valve has been designed for continuous use at a water temperature of 140° F.

It can operate for short periods at a maximum temperature of 195° F.

Port Size Inlet

(2) 3/8" NPT-F

Outlet

3/8" NPT-F

Bypass

(2) 3/8" NPT-F

Overall Dimension

7.51" x 3.25" x 1.97"

Weight

1.5 Lbs.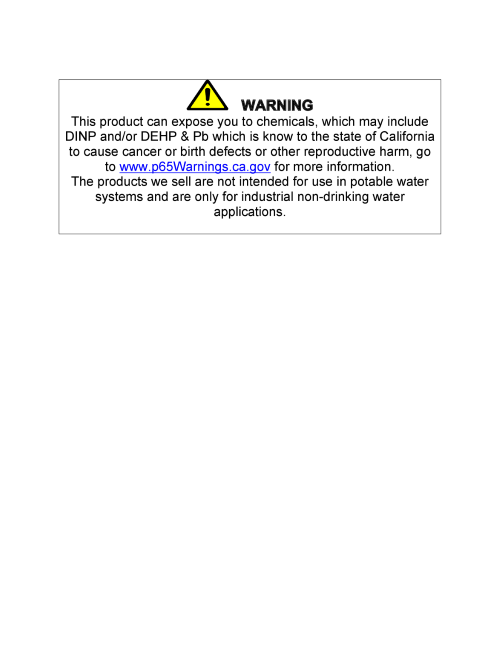 Prop 65 Warning!
This product can expose you to chemicals which are known to the State of California to cause cancer.
Reviews (1)
This unloader is the best I've used , I will keep on using for my 5.6 gpm setups .